The race
Trans Madeira powered by Cannondale combines the best things the island has to offer with five days of racing in the World's most diverse terrain, exploring all four corners of the island, starting high in the mountains and finishing down at the ocean. There will be two editions in 2024, from 21st to 25th may 2024 (Summer) and from 17th to 21st september 2024 (Autumn).
Get ready for 220km of riding, 30 special stages, exploring North, South, East and West in one mega week! Expect to ride different kinds of terrain from stage to stage, explore some of the most iconic singletracks on the island in a bike camp adventure and stress-free race!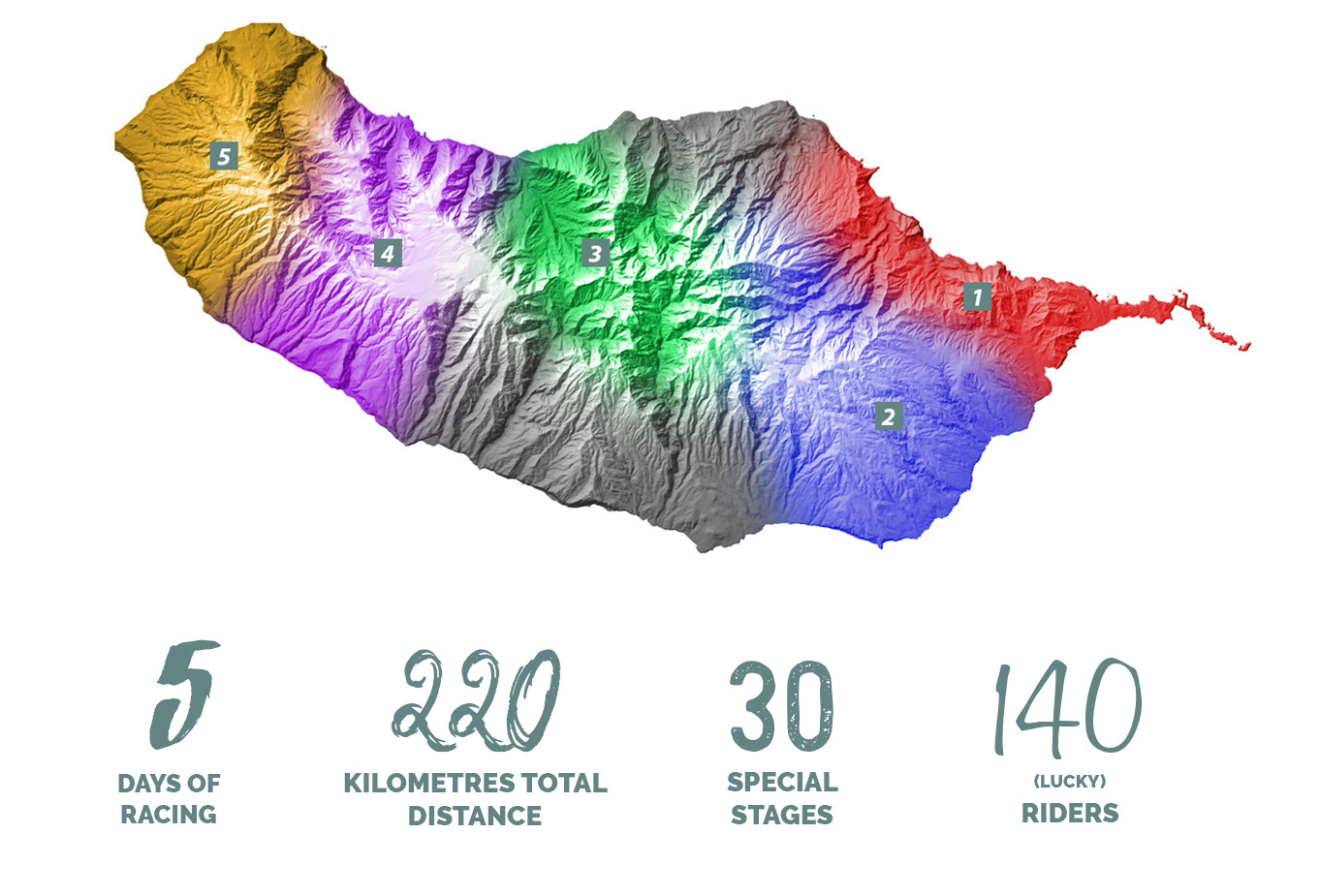 Results archive
Click here to check results since edition one.
Results Archive
Testimonials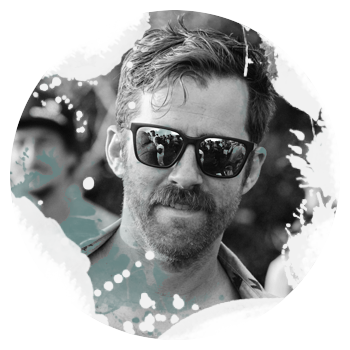 "A week later and I'm still buzzing from Trans Madeira. It was, hands down, the best week of riding I've been lucky to share with an all time crew!"

Reilly Smith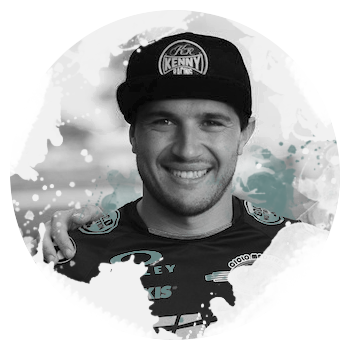 "It's quite amazing to race this event in Madeira where I was born and raised. It makes me feel like a tourist on 'my own' island, getting to places I never visited before and experiencing the best things it has to offer!"

Emanuel Pombo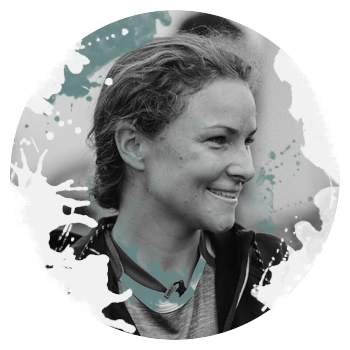 "So far one of the best adventures of my life. I recommend everyone to take part in this race. Welcome to a week of riding in paradise!"

Anja Hovorka
"One of the most beautiful adventure rides I ever had in my life!"

Noga Korem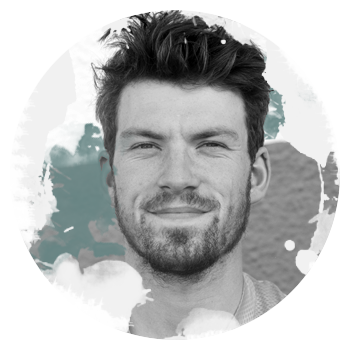 "What a week! Five massive days of racing all over beautiful Madeira. Cheers to all the riders and staff that made it such a good event!"

Joe Connell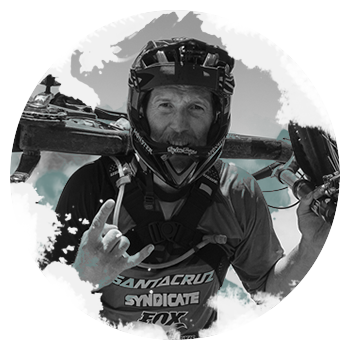 "It's been wicked! I've enjoyed every minute of it. Seeing some amazing places, tracks are unreal. Madeira delivers again!"

Steve Peat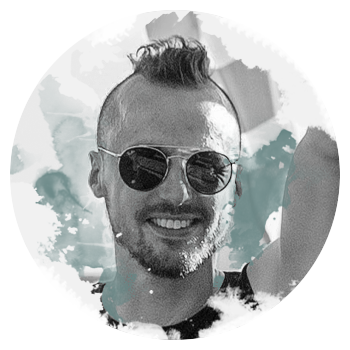 "Trans Madeira is not only a race but an event where you meet people from all over the World that love mountain biking."

Leo Kokkonen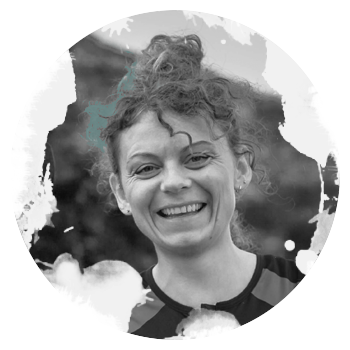 "Had a blast riding Trans Madeira for the third time! We got mud, dust, rain, sun, amazing trails, local food, beer, ponchas, ups and downs!"

Mette Kronborg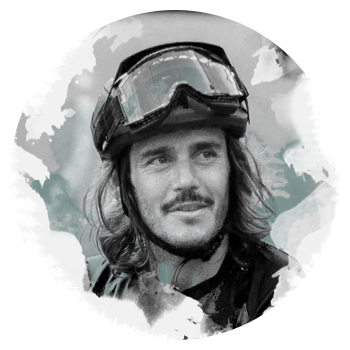 "It was a beautiful experience to live, and an amazing way to discover this wonderful island. We are all leaving with a bunch of rad memories and with a big smile on my face!""

Yoann Barelli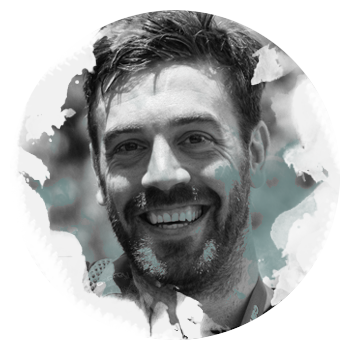 "Madeira is incredible! The food was unreal, tracks were all time and you couldn't have asked for better vibes."

Jimmy Christensen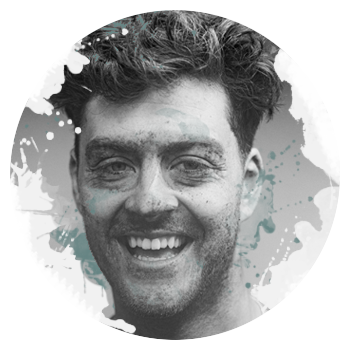 "Best event I've ever done! Wouldn't change a thing! The last stages of day three are the best trails I've ever ridden, honestly."

Jono Jones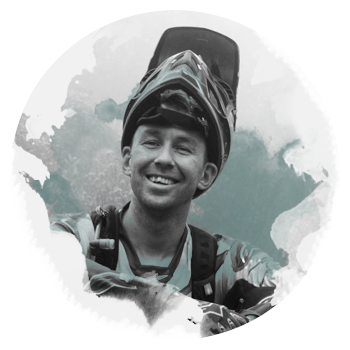 "Put this race on your bucket list! You discover new trails every day and it's a good challenge between adventure and racing."

Jerome Clementz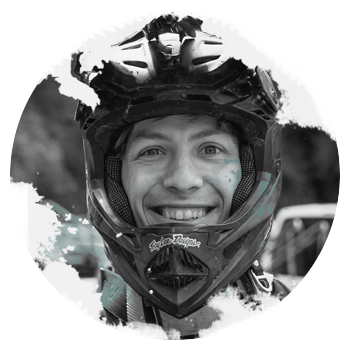 "Honestly one of the best experiences of my life, incredible riding, stunning views and had a smile on my face all week."

Fergus Ryan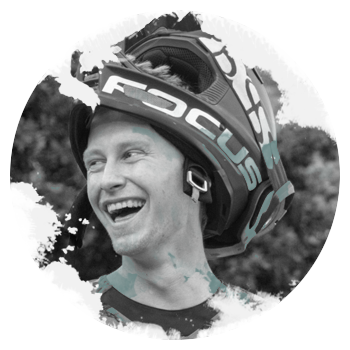 "Big thanks to the organizers! Everyone is doing this will full heart and soul!"

Iven Ebener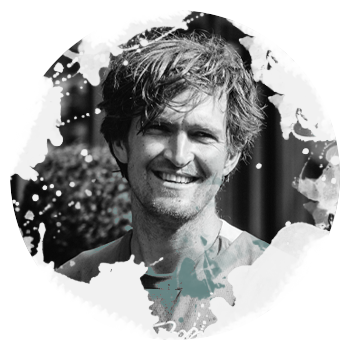 "Best event I have done in a long time. Missing it already. Amazing adventure racing all four corners of this amazing island. Huge days and world class tracks. I'll be back!"

Brendan Fairclough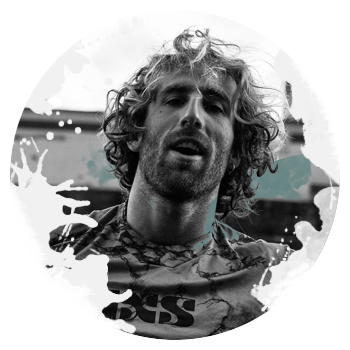 "It's been tough but also the most challenging and beautiful event I ever took part of. Amazing work from the entire staff making this event a reality"

Adrien Loron